In this guide, we will see how to link a domain name to your game server with Plesk.
Get the necessary information
First of all you will need to get the port of your server and the machine of your server.
You can see here that the example server is on the machine "Game 1" and that its port is "60000".
Create the DNS entry
Go to your Plesk panel, to the "Hosting and DNS" tab and then to "DNS Settings".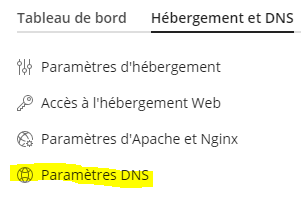 Then do "Add a record".
You will then have several values to enter :
TTL: Par défaut

Domain name : What you want before your domain, for example "play"

Service name : minecraft

Protocol : tcp

Priority : 0

Weight : 5

Target host : gameX-fr.hosterfy.com
For example if you are on Game1: "game1-fr.hosterfy.com", Game 2: "game2-fr.hosterfy.com", etc.
Target port: The port of your server retrieved before, in this example it is "60000".
Click "OK" to validate.
Example
Let's take an example, in the case of the test server, if I want an address in "play.mydomain.com".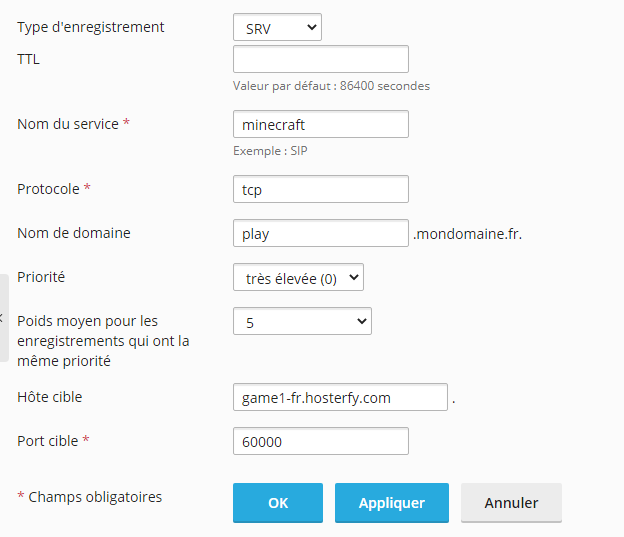 Congratulations ! You have linked your domain name to your game server !
You should know that a DNS zone can take up to 48 hours to propagate, so it is normal that the domain does not work immediately.
Don't hesitate to ask on our discord if you have a problem !